Millview Medical Centre
Heckington Surgery, 1 Sleaford Road, Heckington, Sleaford, Lincolnshire, NG34 9QP | Tel: 01529 460213 | We're open
Sleaford Surgery, 29 Handley Street, Sleaford, Lincolnshire, NG34 7TQ | Tel: 01529 305595 | We're open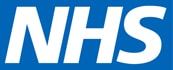 Welcome to Millview Medical Centre
Welcome to our Millview Medical Centre Online where we hope you will find enhanced convenience added to first class healthcare.
Millview Medical Centre is a two site practice, with the main site at Heckington and the branch site at Sleaford.  We have a practice population over both sites of approximately 10,100 patients and are always happy to register new patients.
Find out when we are open and how to see a member of the team. We've made life a little easier with practice updates, news on the latest health issues and even access to repeat medication all at your fingertips.
Our Mission Statement
To work together with patients families and carers to deliver individual, quality services that cater to the health needs of every patient.
Your Good Health
Access to a wide range of healthcare services is a key element of a good local practice. We don't just want to see you when you're ill we want to make sure you stay healthy too. Check
Pre-Bookable Extended Access Appointments
We are pleased to be able to offer our patients access to routine, pre-booked appointments at evenings and weekends from Monday 24th September 2019.
The new service is part of an extended access service which has been commissioned by NHS South West Lincolnshire Clinical Commissioning Group.
Extended hours run between 18:30 and 20:00 weekdays and 09:00 and 12:00 Saturday and Sunday and are available on bank holidays and across the Easter, Christmas and New Year periods.
Appointments are for pre-bookable, non-urgent consultations with GPs and Nurses. Examples of these include chronic illness, asthma checks and routine GP appointments.
The service is being delivered at Sleaford Medical Group and managed by a federation of GPs in the Sleaford area. This means that your appointment could be with a health professional from any of the federation practices.
To arrange an appointment, please speak to your practice receptionist.
When booking an appointment you will need to consent to a Consulting Clinician that may not be your own GP viewing and updating your health record.
Important things to remember
These are pre-bookable and not urgent, acute 'on the day' matters
Booked in advance through your own GP reception
May be with a health professional from any of the federation practices
At Sleaford Medical Group, Riverside Surgery, 47 Boston Road, Sleaford, Lincolnshire, NG31 7HD
Extended Access hours are between 18:30 and 20:00 weekdays and 09:00 and 12:00 Saturday and Sunday
These appointments are additional capacity across the federation practices
If you would like more information please ask at reception
Best Practice
Our professional team will ensure you receive the best attention at all times whether you're attending a specialist clinic or a routine appointment. If you're new to the area registration is easy and comes with the comfort of discretion and confidentiality assured.
Latest News
Electronic Prescription Service
On Friday 13th March 2020 we are going LIVE with the NHS Electronic Prescription Service.  Please click on the two […]
News Archive
Welcome to new receptionist
A warm welcome to Mrs Lesley Greensmith who joins us here from 6th January 2019 as part of our Reception […]
Dispensary Christmas Arrangements
If your repeat prescription date falls between 22/12/19 and 2/1/20 please can you re-order by Friday 13th December. Late night […]
Dispensed medication collection point at Helpringham Post Office
Following a Practice review of this service ,we have reluctantly decided that we have to cease these deliveries for patients […]
New Staff Member
A warm welcome to Mrs Carrie-Ann Iddon to our dispensary Team
New Staff /Med students
We are delighted to welcome Fiona Bimpson to our Dispensary Team from 1/8/19 and Clare Dunbar to our Reception Team […]
Heckington
Surgery
Monday
08:00am - 18:30pm Extended Hours 18:30 - 20:00
Tuesday
08:00am - 18:00pm
Wednesday
08:00am - 18:00pm
Thursday
08:00am - 18:30pm
Friday
08:00am - 18:30pm
Saturday
CLOSED
Sunday
CLOSED
Sleaford
Surgery
Monday
08:00am - 18:00pm
Tuesday
08:00am - 18:30pm
Wednesday
08:00am - 18:30pm
Thursday
08:00am - 13:00pm
Friday
08:00am - 18:00pm
Saturday
CLOSED
Sunday
CLOSED