Millview Medical Centre
Heckington Surgery, 1 Sleaford Road, Heckington, Sleaford, Lincolnshire, NG34 9QP | Tel: 01529 460213 | We're open
Sleaford Surgery, 29 Handley Street, Sleaford, Lincolnshire, NG34 7TQ | Tel: 01529 305595 | We're open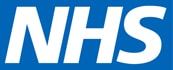 New Patients
Patients living within the practice area are welcome to register and registration forms can be collected from reception. These should be completed along with an allergy form and a repeat medication form and returned with your medical card if available. You will then be registered and notes from your previous surgery requested.
Following this you will be asked to make an appointment for a new patient check and a doctor's appointment to initiate any necessary repeat medication.
Medical treatment is available from the date of registration. Please contact reception for further information.
Practice Boundary
We accept patients living within the Practice Boundary agreed with NHS England.
Registering With The Practice
If you wish to register click on the links below to open the forms. Print off a copy and bring these forms with you when you visit the surgery for the first time.
Heckington
Surgery
Monday
08:00am - 18:30pm Extended Hours 18:30 - 20:00
Tuesday
08:00am - 18:00pm
Wednesday
08:00am - 18:00pm
Thursday
08:00am - 18:30pm
Friday
08:00am - 18:30pm
Saturday
CLOSED
Sunday
CLOSED
Sleaford
Surgery
Monday
08:00am - 18:00pm
Tuesday
08:00am - 18:30pm
Wednesday
08:00am - 18:30pm
Thursday
08:00am - 13:00pm
Friday
08:00am - 18:00pm
Saturday
CLOSED
Sunday
CLOSED